Nomex®-lined Garments
For those situations where chemical resistant clothing is not enough we have designed an ensemble of Bib Overalls, a Jacket and a Shoulder Mount Hood with added protection. These items are designed to not only provide chemical resistance but offer some protection from ambient heat sources. They are manufactured from our CPE fabric and are lined with Q9 quilted Nomex® that resists higher temps.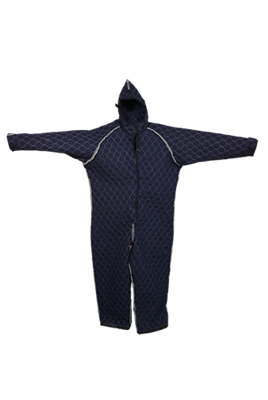 Nomex®-Lined Coveralls
Completely lined with Q-9 Nomex®, this Coverall offers the extra protection from neck to ankle in a one-piece garment manufactured from CPE fabric.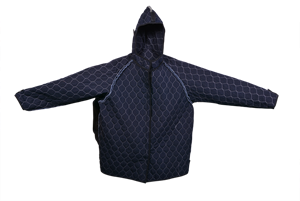 Nomex®-lined Jackets
30" Jacket manufactured from CPE fabric with a center-front snap closure and an internal flap for additional splash protection. The jacket has the SealTite® sleeve system and comes with blue/black thermal gloves. The jacket is lined with Q-9 Nomex®.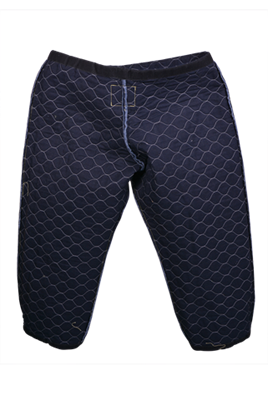 Nomex®-lined Pants
Bib Overalls manufactured from CPE fabric with 1" black web adjustable straps with chemically-resistant black plastic bayonet-style buckle fasteners and slides are lined with Q-9 Nomex®.