Fabric Guide
StaSafe® materials offer their own unique, distinctive colors so the wearer can be immediately identified and differentiated from rainwear or non-chemical garments. This provides a reliable and unique means of identifying workers in hazardous areas.
HiGlo

A bright yellow, proprietary polyvinyl chloride compound that is coated on both sides. Our compound gives the fabric a softer, more pliant feel and superb low temperature flexibility. At 19 mils to 21 mils thick, HiGlo is the fabric of choice for maintenance and operations personnel within the chemical/petrochemical and HF Refining industries.
CPE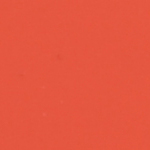 (chlorinated polyethylene) Is easily recognized by its bright orange color so that it is readily identifiable in hazardous conditions. CPE is a 23 mil thick proprietary formulated fabric that provides outstanding chemical and flame resistance while maintaining flexibility in low temperatures (as low as -25°F). It also provides superior protection from inorganic acids, oxidizing acids and aliphatic hydro-carbons. Additionally, our single layer CPE fabric meets and exceeds the Flame Impingement criteria set forth in ASTM F1358.
GraLite®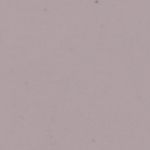 A pearl gray, proprietary polyvinyl chloride compound that is coated on both sides. The 19 mils to 21 mils thick material offers resistance to most aliphatic hydrocarbons, caustics, organic acids and alcohols.
GraLite® 20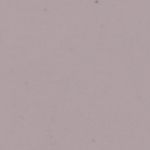 Recommended for more severe corrosive and abrasive conditions because of its 24 mils to 26 mils thickness. With a PVC coating on one side, GraLite® 20 has proven itself to be a rugged, durable protective fabric.
WinterGlo

A bright pink and coated on both sides. WinterGlo is 19 mils to 21 mils thick and easily identified by its distinctive color and flexibility.
WinterGlo20

WinterGlo20 is a 24 mils to 26 mils thick and offers outstanding chemical resistance. WinterGlo 20 is easily identified by its one side coating and our proprietary PVC formulation keeps fabric soft and flexible year round.
FlexLite

Orange (FLO)

Easily recognized by its bright neon orange color. At 19 mils to 21 mils thick, FlexLite Orange is similar to HiGlo except for its difference in color
Limitation of Liability
This information is based upon technical data that Standard Safety Equipment Company believes to be reliable. It is subject to revision as additional knowledge and experience are gained. Standard Safety Equipment Company makes no guarantee of results and assumes no obligation or liability in connection with this information. It is the user's responsibility to determine the level of toxicity and the proper personal protective equipment needed. The information set forth herein reflects laboratory performance of fabrics not complete garments, under controlled conditions. It is intended for information use by persons having technical skill for evaluation under their specific end-use conditions, at their own discretion and risk. Anyone intending to use this information should first verify that the garment selected is suitable for the intended use. In many cases, seams and closures have shorter breakthrough times and higher permeation rates than the fabric. Please contact the garment manufacturer for specific data. If fabric becomes torn, abraded, or punctured, end user should discontinue use of garment to avoid potential exposure to chemical. Since conditions of use are outside our control, we make no warranties, express or implied, including without limitations, no warranties of merchantability or fitness for a particular use and assume no liability in connection with any use of this information. This information is not intended as a license to operate under or a recommendation to infringe any patent or technical information of Standard Safety Equipment Company or others covering any material or its use.