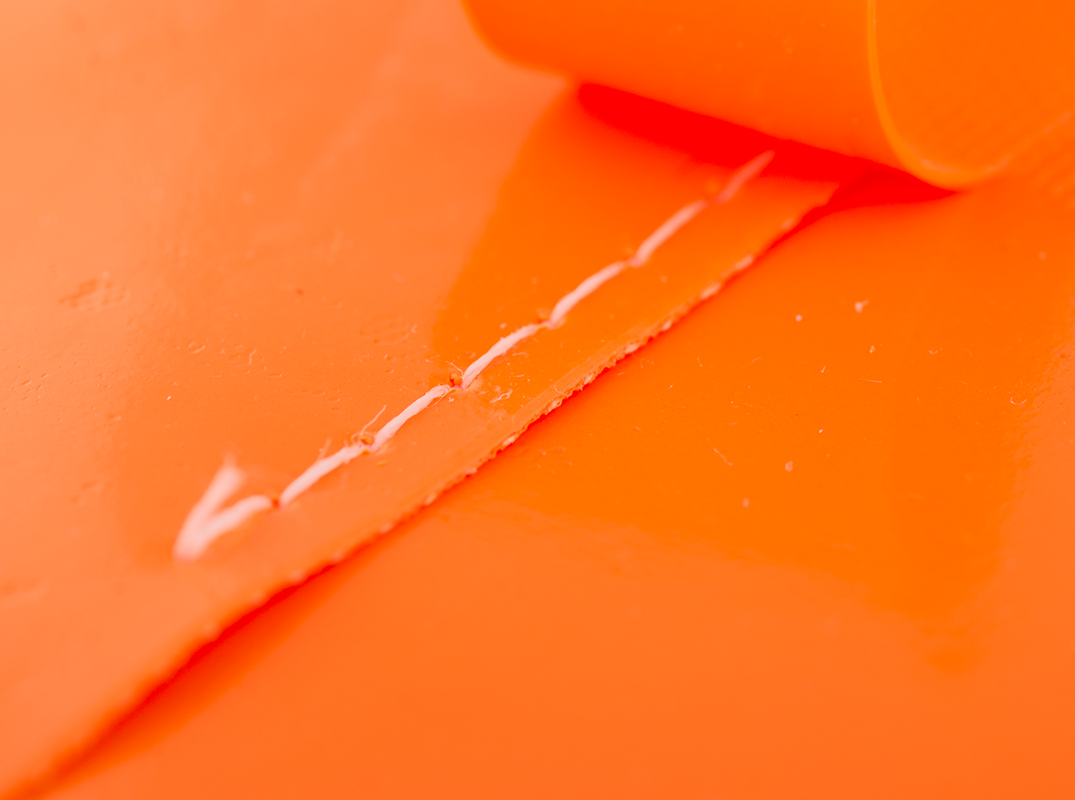 Flat-lapped & Stitched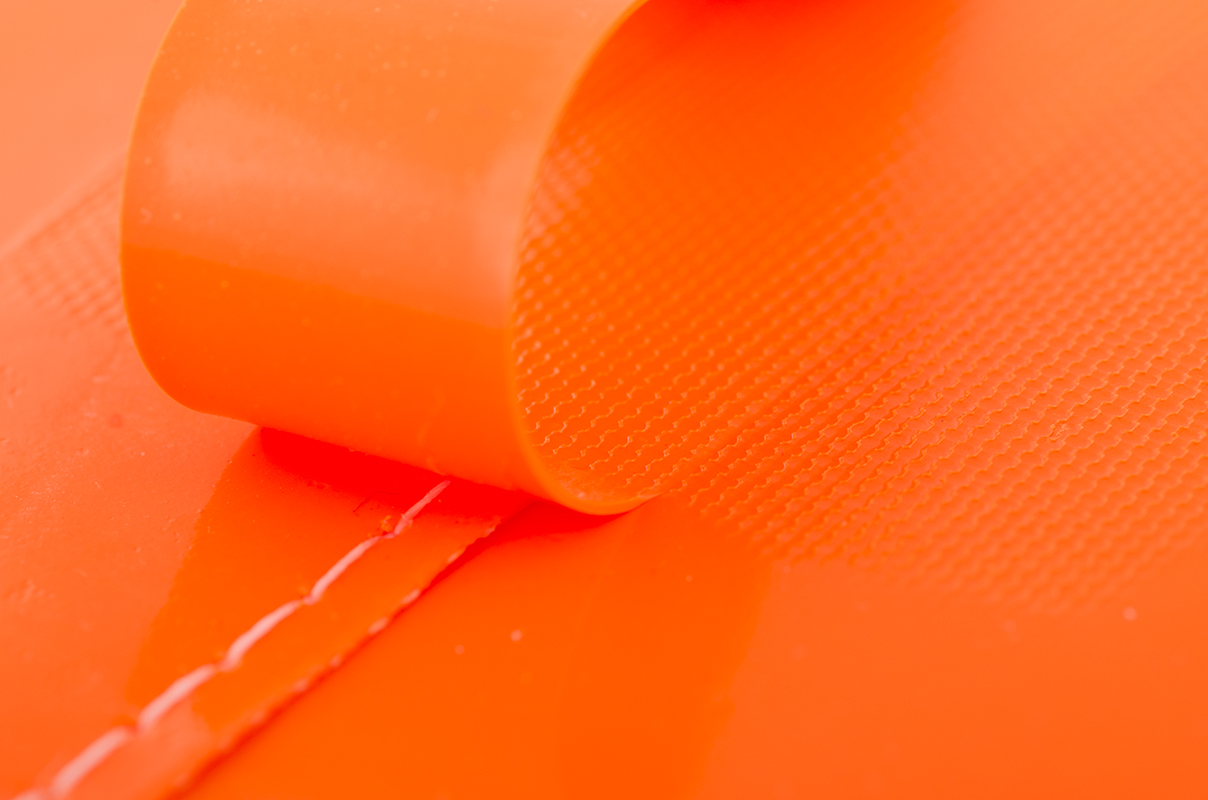 Armored Over Stitching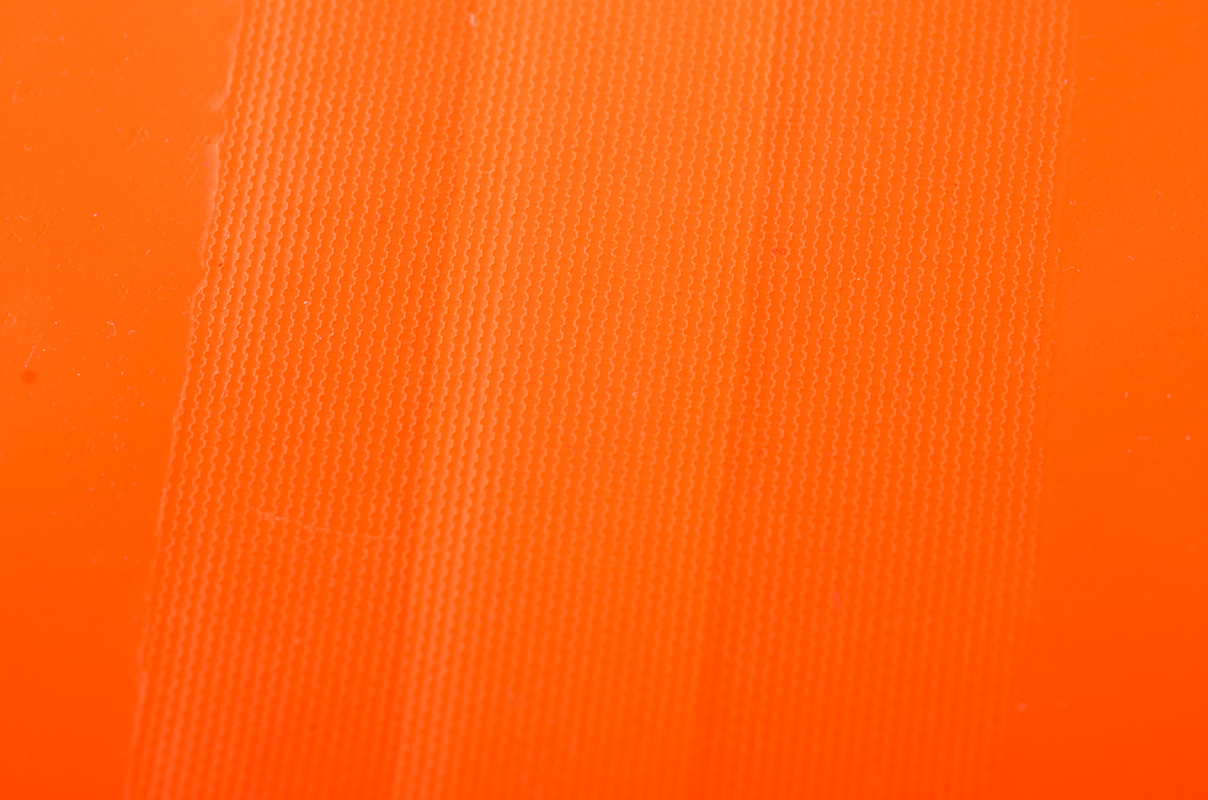 Fully Armored Seam
Armored seams are NOT achieved by gluing, or heat activated tape, but by means of our specially designed and patented tooling process. An unsupported film of the same CPE or PVC compound is electronically sealed over the stitching and needle holes. The patented tooling process bonds, on a molecular level, all material layers forming one complete durable seam.
All StaSafe® chemical resistant garment joining seams are flat-lapped, stitched and armored to ensure superior quality and longer life. The reinforcing of the sealing process makes the armored seams on a StaSafe® product one of the strongest parts of the garment and one of the best leak-resistant seams in the industry. Through this process, the tendency of seams to allow penetration or leakage is virtually eliminated.
On any brand of chemical protective clothing, the seams represent the point of greatest potential weakness. All StaSafe® garments made from either our unique CPE or PVC family of fabrics are constructed with armored seams, unlike our competitors who use glue or heat-activated tape which prematurely delaminates during the laundering process.